I found a few articles on blogs from the now folded food magazine Lucky Peach. The magazine was David Chang's brainchild and published on a quarterly basis by McSweeney's. Lucky peach closed down shop in 2017 and as far as I know does not have an archive on the internet. But once in a while I find some articles and this post is mostly just a marker for me to access the articles about dumplings.
These articles are from Mandarin Mia!, a blog that curates interesting things about China and Chinese culture. Here the blog has posted some of the articles from the fifth issue of the Lucky Peach, The Chinatown Issue.
LUCKY PEACH ILLUSTRATED GUIDE TO CHINESE DUMPLINGS
Great article about Chinese dumplings.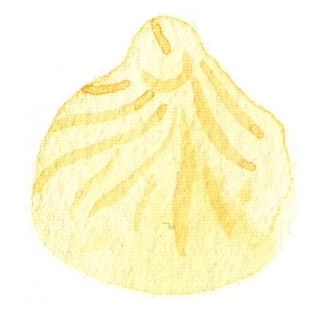 MOMO 西藏饺子
Originally from Tibet and Nepal, these dumplings were traditionally filled with seasoned ground beef or yak meat, but nowadays you can find meat (beef, yak, mutton, pork, chicken), vegetable (cabbage, potato), and cheese (paneer or chhurpi) varieties. Regardless of the filling, momosmust be eaten with the fiery red chili-garlic-ginger-cilantro sauce called sepen. Momos are a staple at any festive occasion, but for some Tibetan families, the dumpling's resemblance to a purse makes them inappropriate for the first day of Losar (New Year); their closed shape is not auspicious at a time when the focus should be on openness and generosity.
THE LUCKY PEACH'S DIM SUM FIELD GUIDE
Dim sum is typically softer and more delicate, while dumplings are chewy or crispy depending on how they're prepared. Dim sums are rarely prepared without fillings, while dumplings can be filled with meat, fish or vegetables. Dumplings may be served with stew, gravy, or soup while dim sums are commonly served with tea. In simple terms, dumplings are merely a type of dim sum.